Donation of the month: Sway
Sway is a windows manager which aims to be an i3 replacement under Wayland. If you're not familiar with them, you should take a look at Tiling window managers, it's a fabulous world.
The project has already implemented most of i3's features, and is being actively developed. They also maintain wlroots, a modular Wayland compositor library which allows other projects to not start from scratch to implement Wayland. Cool!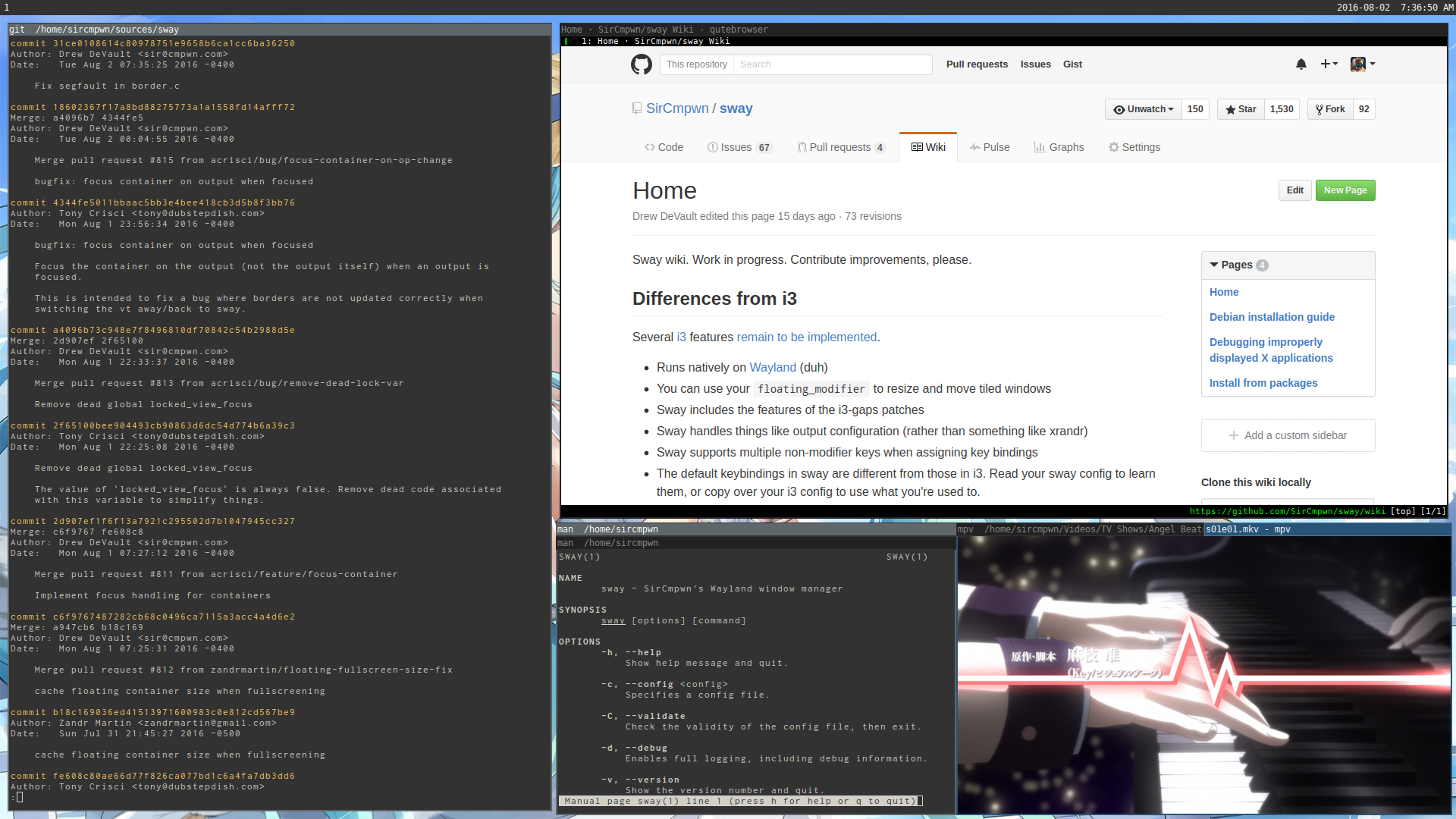 The team just launched a crowfunding for a hackaton to get all the devs together in Philadelphia in a few weeks, in order to work the 1.0 release.
I totally want a working, stable Wayland TWL and Sway is already working really well. I trust the team and the lead dev seems to know what he's doing.
In less than a day, the crowdfunding received a lot of exposure and reached its goal. While I'm writing these lines, it's already over 250%. The spare money will allow them to get more members of the team together in Philadelphia, and then it will just be used by the team in the future.
There is a month remaining to donate, so do not hesitate!
It's a great project and I'm happy to see a lot of people are supporting it.